The Gresham team have completed their annual Christmas gift shopping spree, using donated funds to buy gifts for underprivileged children in the local area.
In this, the 6th year we have supported Barnardos, the team bought presents for 21 children, with ages ranging from six months right up to 16 years. The gifts will be delivered by the Christmas elves at the Barnardo's Children Centres in Wythenshawe in time for the big day.
5 members of the team went out to complete the shop on Thursday 5th December, armed with a list of names and ages of children to enable them to buy suitable gifts that will be appreciated and loved. The present haul included not only toys and games and books, but also clothing.
Our annual gift campaign to support the Wythenshawe Barnardos Centres started in 2014 after Samantha Brannigan, a Paraplanner on our technical team, suggested that the team forgo 'Secret Santa' and instead donate to a more meaningful cause.
In addition to the donations from the team members, Gresham's directors also contribute a generous sum, helping to boost the number of children we're able to buy for.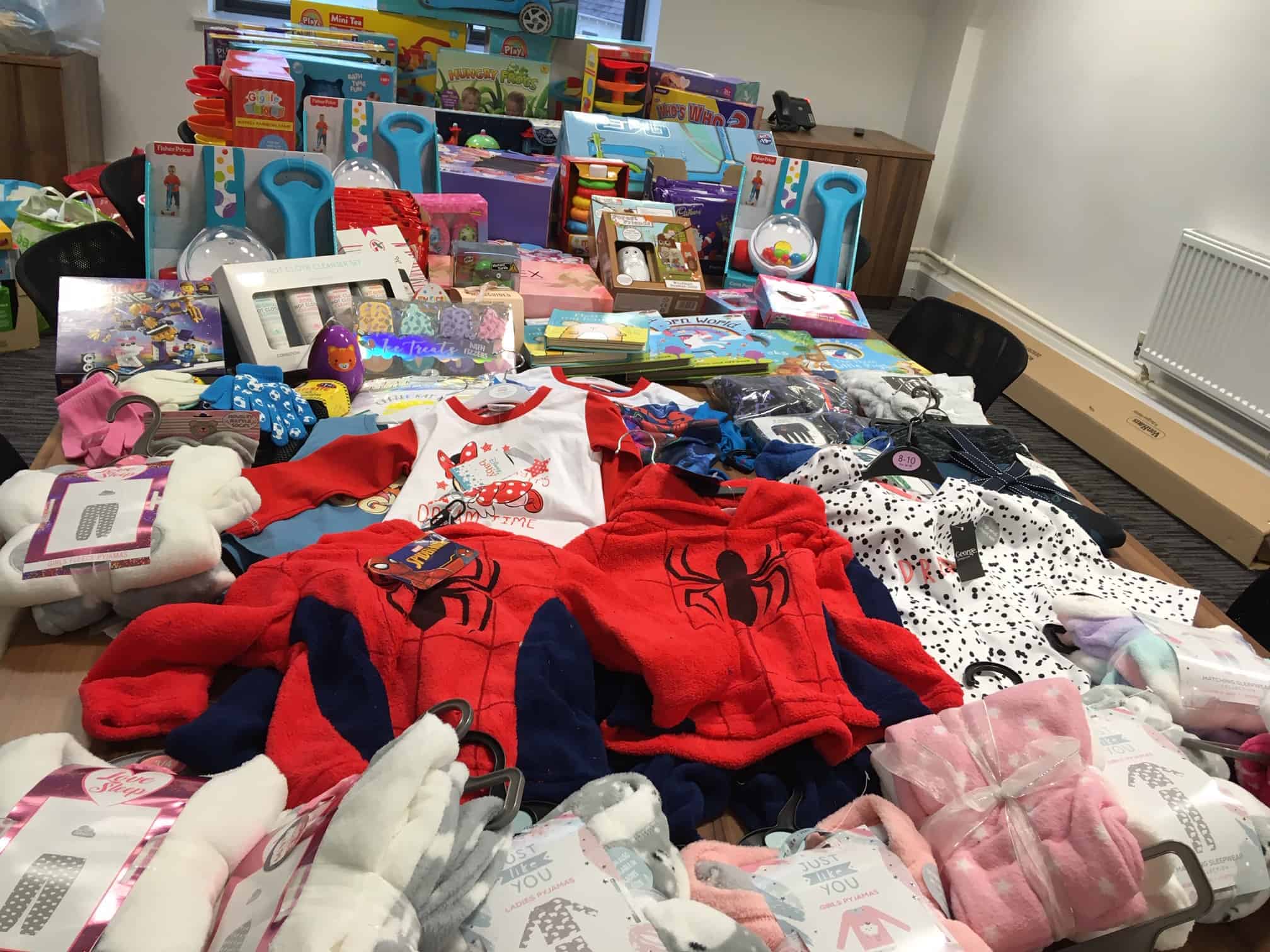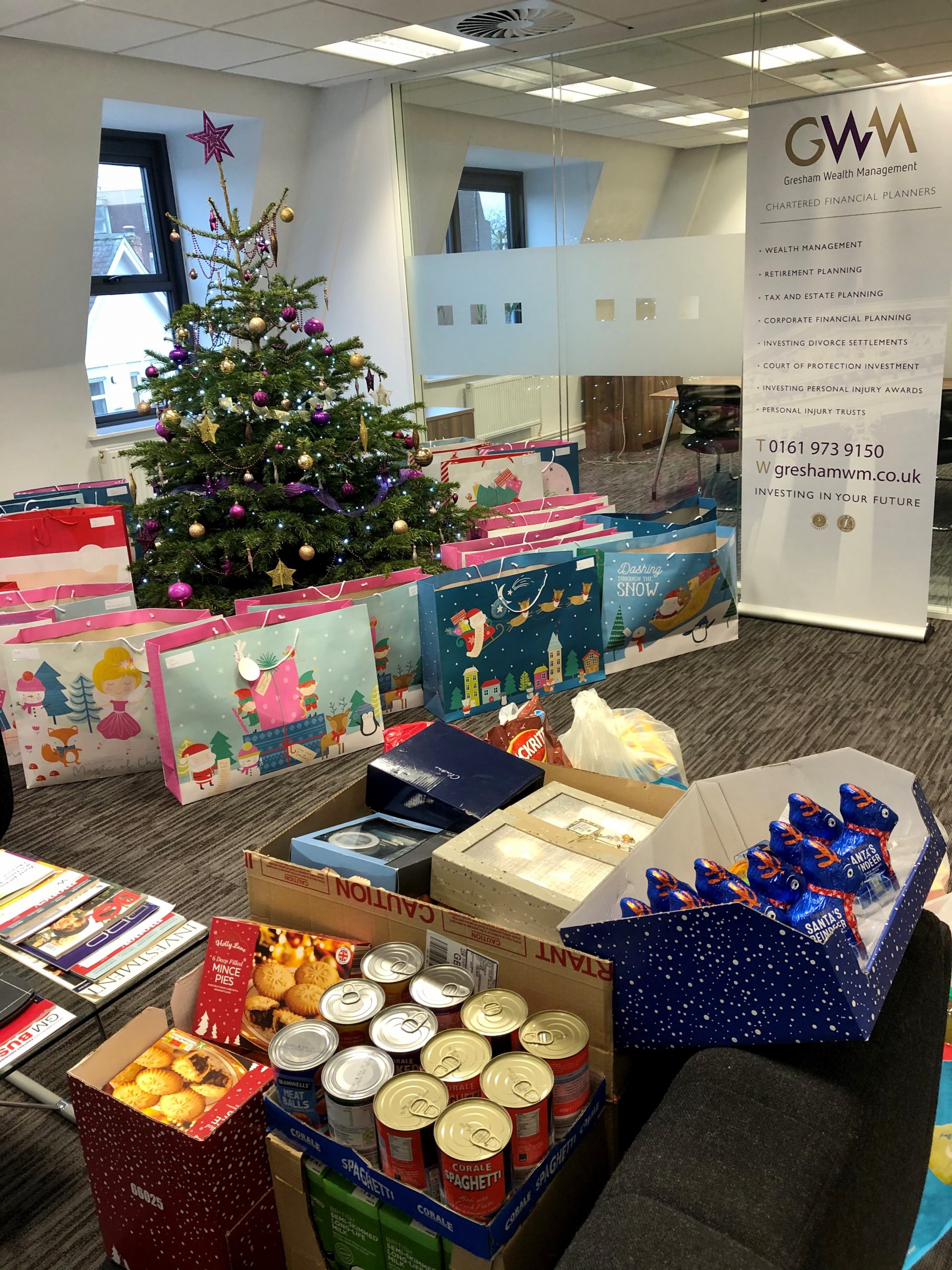 With many of the children being from single parent families, the team have dug deep and yet again donated  gifts for some of the Mums – ensuring the whole family have something to open on Christmas morning.
This year, we will also be donating £300 worth of food to the charity's food bank in Wythenshawe.
Morven Millar, Director at Gresham, commented:
"Supporting Barnardos has become a tradition in the office and one we all look forward to. Whilst we are all happily attending Christmas gatherings and events, it's easy to forget that there are so many families that are really struggling – particularly at this time of year.
"The team take an enormous amount of joy in going out to buy the gifts – it creates a really great festive atmosphere and makes us all think about the true Christmas message.
"With this year being the sixth year we've followed this tradition, the total number of children we've bought gifts for is over 100, which is something we can all be proud of."
---